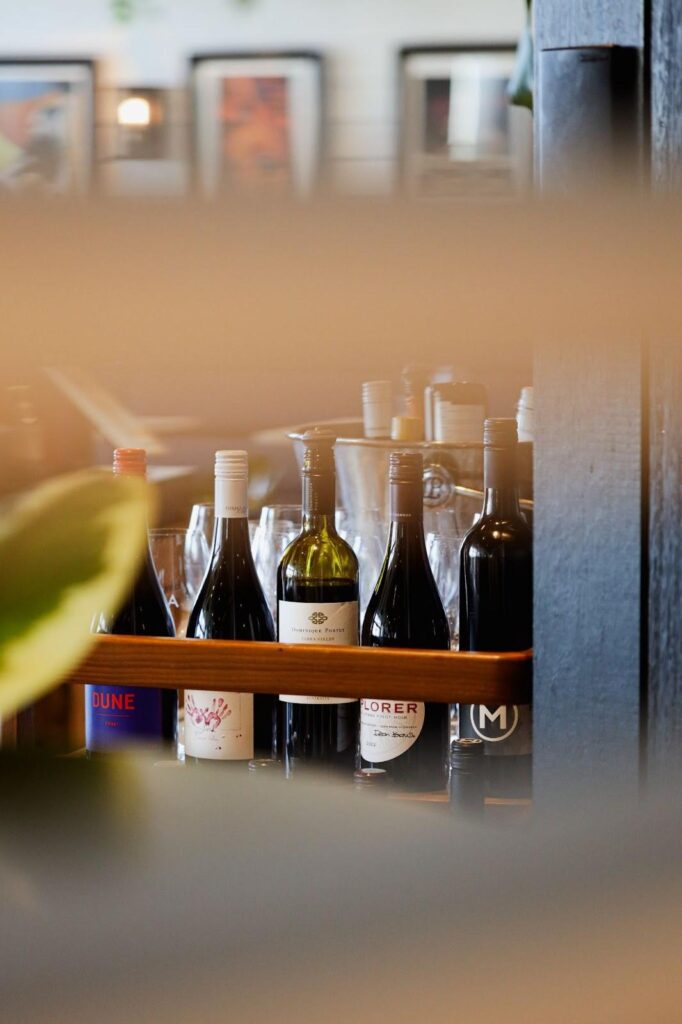 The art of pairing food and drink for a memorable dining experience
You might be aware that nowadays, when you choose to eat at a fine dining restaurant and they provide a Set Menu, your waiter or the sommelier might suggest some Wine Pairing options for the 3-4 course meal you're about to embark on. Whether or not you choose to add wines to pair your meal with, when done correctly, it can elevate both the culinary and sensory aspects of a meal.

The Art of Food and Wine Pairing is a delightful and harmonious way of enhancing your dining experience. It involves selecting and combining the right wines with specific dishes to create a balance of flavours, textures, and aromas. The symphony of food and wines isn't exactly a science, but more of a form of art that is subjective, so you can easily teach yourself based on your personal preferences.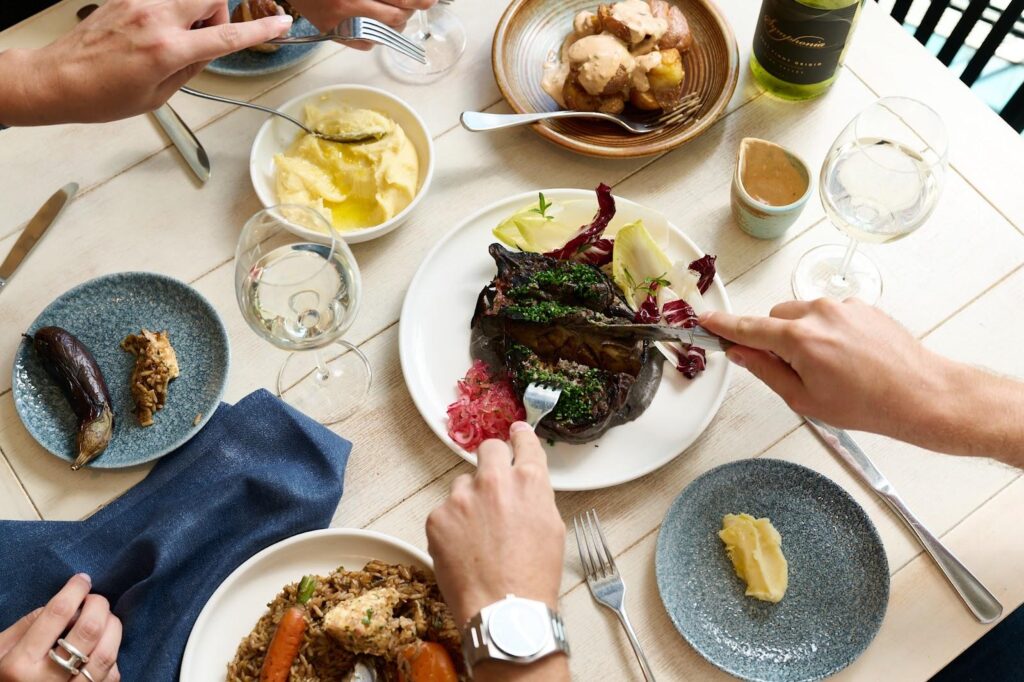 There are several basic philosophies to consider when pairing food and wine.
Congruent or contrasting: Food and wine components are the foundation for elements that impact the pleasant feeling brought about by the complementary or contrasting characteristics of a positive dining experience.

Select a dish on your menu and consider a key ingredient in the dish. Let's take something that everyone would be familiar with: Steak. Red Meat and Red Wine has been a match made in heaven since the end of time. Why? Because they share similar tones to each other. The rich, robust flavour of red wine is congruent to the deep, hearty richness of red meats.

Contrasting flavours can also create a pleasant taste experience. They aim to stimulate the palate by highlighting the differences between the food and wine such as flavours, textures and intensities.
Balance: Another important factor is the balance between the flavours in the dish. It is about creating a combination where neither element overwhelms or detracts from the other. Think of the basic principles of cooking: Salt, Fat, Acid, Heat. All tie hand in hand with each other. The sweetness of a wine, characterised by its residual sugars, can be used to balance foods that are spicy, or tart.

When it comes to balancing flavour, the goal is to find complementary or contrasting elements that work harmoniously. If we take NOLA Smokehouse & Bar's Creole Marinated Fire-Roasted Salmon served with green tapenade and smoked butter sauce, pairing a wine that complements the bold flavours and smokiness of the dish would be ideal. A rich and oaky Chardonnay with a medium to full body and base notes of tropical fruit, vanilla and a hint of smokiness would complement the fire-roasted salmon and smoked butter sauce. 

Balancing the intensity ensures that neither the food nor the wine are too overbearing, allowing each other to shine and contribute to the overall experience. Think of how the flavours of a robust steak is accompanied perfectly with a full-bodied red wine.

Texture plays a vital role in achieving balance. The weight and mouthfeel of both the food and wine should complement each other. Let's take NOLA's Smoked Eggplant Brulee with lemon oil and radicchio. A crisp and acidic Sauvignon Blanc can provide a refreshing contrast to the smokiness of the eggplant, as well as complementing the lemon oil through its herbal undertones.
Achieving balance in food and wine pairing requires thoughtful consideration of flavours, intensity, texture and sweetness, whether it be through complementing or contrasting each other, leading to a heightened sense of enjoyment and satisfaction during the meal.
Narrative and locality: The best wines are crafted slowly, with much love, and experimentation. Understanding the story and characteristics behind each food and wine pairing creates a harmonious dining experience. Historically, wines from one region were traditionally paired with the foods of that region, combining the sensory experiences with their cultural contexts.

Locality, including the environmental factors, such as variations in soil, climate and winemaking techniques, help shape the perfect match for food and wine. Similarly, the local cuisine of a particular region often reflects its ingredients and culinary traditions.

By considering the narrative and locality of both the food and the wine, we can create pairings that harmonises and enhances the flavours, all the while creating a story through connecting the diner to the environment and culinary traditions of that region.
For an exceptional food and wine pairing experience in Sydney, we invite you to visit NOLA Smokehouse & Bar. Our BBQ smokehouse specialises in bold flavours and offers a curated selection of wines to complement our dishes. Delve into the captivating world of food and wine craftsmanship at NOLA, where our knowledgeable staff can guide you through a culinary journey like no other. Reserve a table today and indulge in a dining experience that will leave a lasting impression.