Unforgettable Louisiana-inspired Smokehouse in Barangaroo
NOLA With breathtaking views over Jones Bay Wharf, NOLA Smokehouse and Bar takes a contemporary approach to vintage flavours from Cajun and Creole cuisines and Southern BBQ. We pair this with warm hospitality, New Orleans culture, American Whiskeys, and wines from the old and new world.
NOLA: A Taste of New Orleans in Sydney
New Orleans Louisiana, affectionately dubbed NOLA, is a colourful part of North America's southern states and carries a rich history. NOLA has a deeply multicultural heritage with many influences that continues to evolve today, especially across food, music, art and drinking culture.
NOLA Sydney is a unique and inviting New Orleans inspired smokehouse and American whiskey bar offering authentic Louisiana flavours with contemporary twists. Our French quarter lounge, smokehouse and back bar have become renowned for their extensive range of contemporary cocktails and whiskeys, as well as its creative take on classic NOLA dishes.
Our menu is full of the classic flavours of NOLA's cultural mixing pot. Each dish is just waiting to transport you to a land of jazz and exuberance far away with every bite.
To top it off, each dish is served with an extra helping of Southern hospitality from our friendly staff who will make sure you have all you need for an unforgettable evening.
We offer an exhaustive whiskey selection to choose from, our talented bar staff is sure to be able to create something to suit your tastes.
Whether you're looking for a place to relax after work or just want to treat yourself to some delicious Cajun cooking, NOLA Sydney is ready to welcome you with open arms.

"Struttin' With Some Barbecue"
by Louis Armstrong And His Hot Five (1927)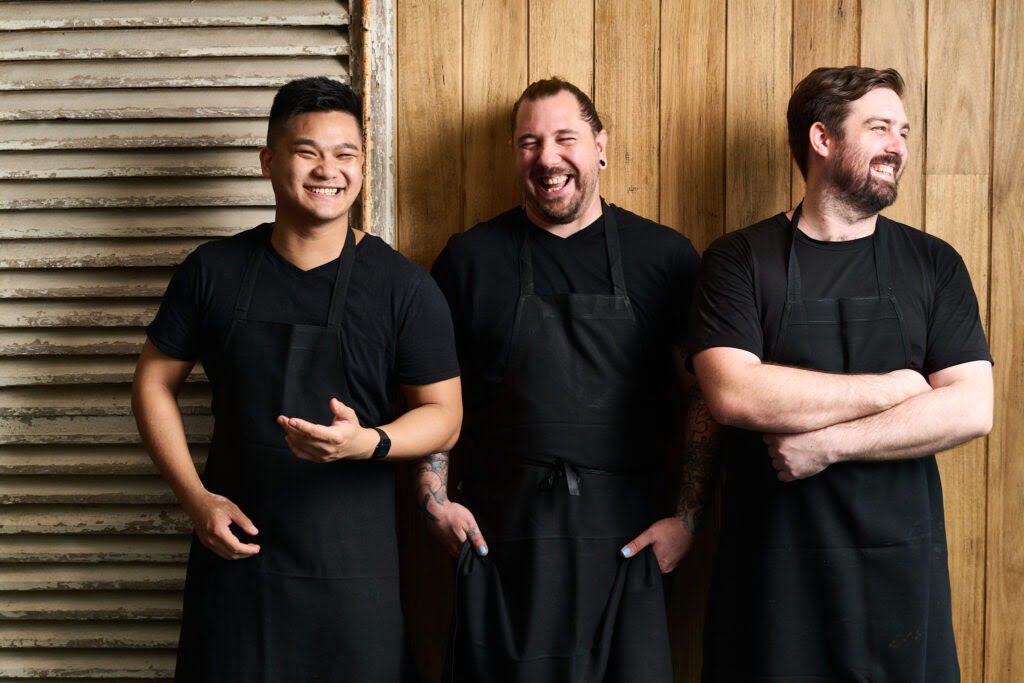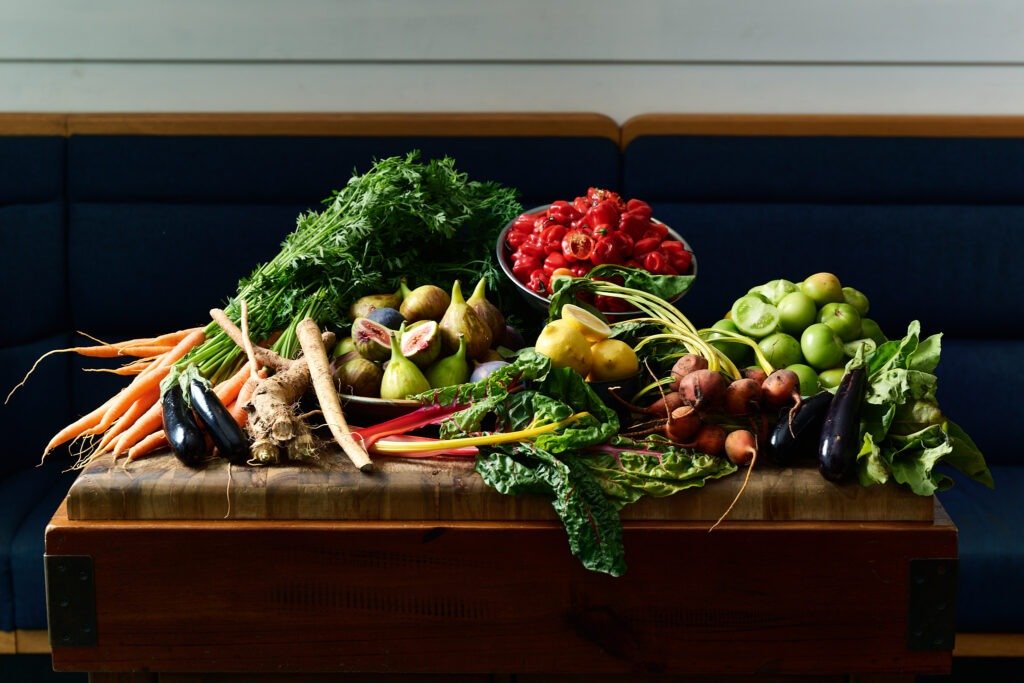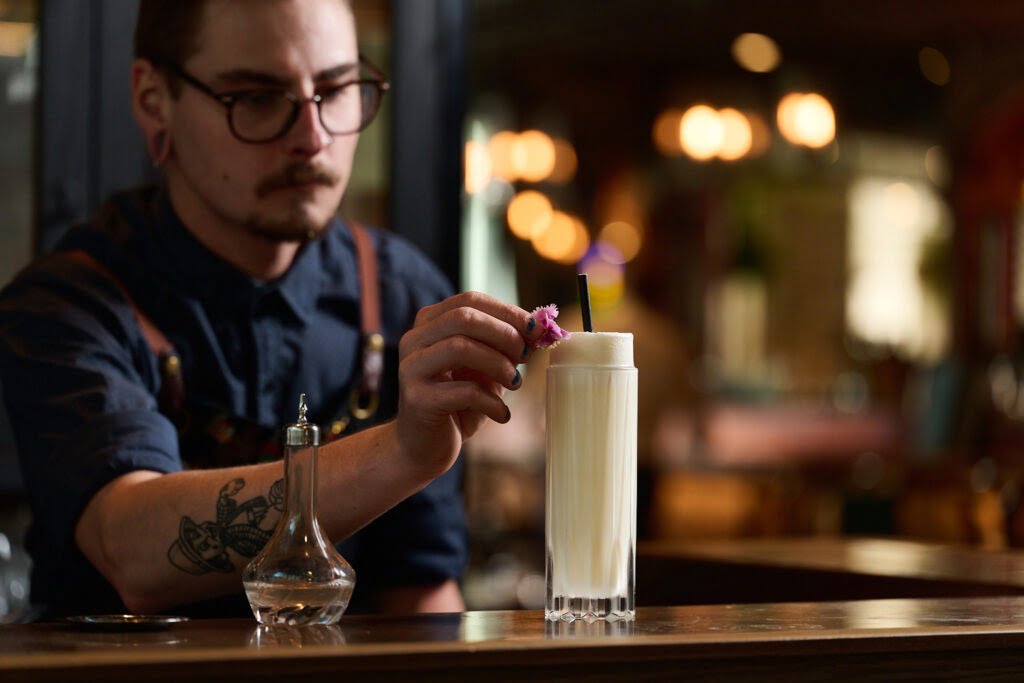 NOLA Inspired Cocktails
We aren't just another world-class smokehouse in Sydney. We're just as proud of our French quarter room. The bar's extensive list of drinks combines New Orleans-inspired flavours with modern ingredients, offering something unique and exciting with each sip. It's the perfect spot for those looking for creative and delicious cocktails.
With an ever-changing selection of specials on offer, you can be sure that even regular customers will find something new and interesting each time they visit.
Whether you're in the mood for some light refreshment or a stronger tipple, NOLA has just the cocktail to make your evening memorable!


The largest American Whiskey collection in Sydney
The back bar at NOLA is the perfect place to experience Sydney's largest selection of whiskey.
From bourbons to ryes or even single malts, and more, this bar offers an impressive range that will satisfy even the most discerning connoisseur.
With over 600 different whiskeys from America and around the world, you'll be spoilt for choice when it comes to finding your favourite tipple.
And if you're new to whiskey drinking or just want to expand your knowledge and palate further, our team of knowledgeable staff are always ready with suggestions – plus they can mix up some delicious cocktails too!
No matter what type of whiskey you prefer – American single malt, or a caramel, oak Kentucky bourbon – there's something here for everyone on the shelf. While we're partial to our American heritage, we still pay tribute to the fine selection of whiskeys from around the world. We also offer some of the smoothest Whiskeys from the likes of Japan, Canada, and even our own back yard, there's something from everywhere, for everyone.

A modern take on classic NOLA cuisine
NOLA Smokehouse and Bar offers succulent meats cooked to perfection in Sydney. Whatever you enjoy prepared by our expert chefs and delivered with mouth-watering sides.
See our menus.
Our inventive cooks use locally sourced ingredients wherever possible and combine them in innovative ways to create unique flavour combinations that keep customers coming back for more.
We have special set menus for groups over 7 people, including the The Big Easy Menu and the Feasting Menu.
For those looking to sample something truly special, NOLA also offer a range of Chef's Specials which change regularly depending on what's in season.
And once you've finished with the mains, it's on to dessert. Our range is designed to perfectly complement your meal and round off your dining experience on a high note.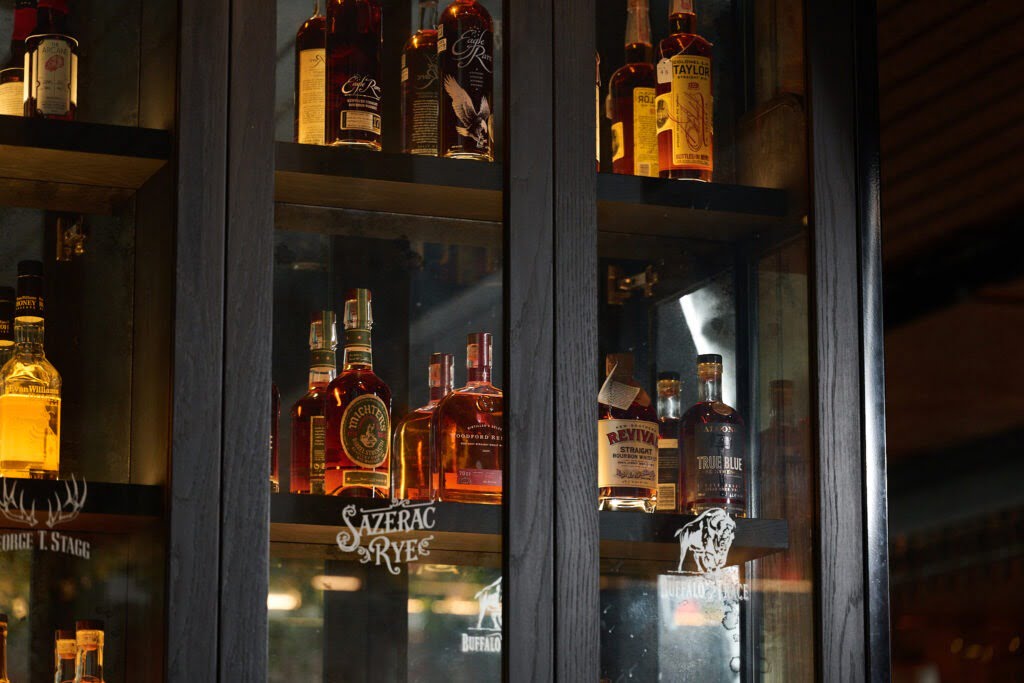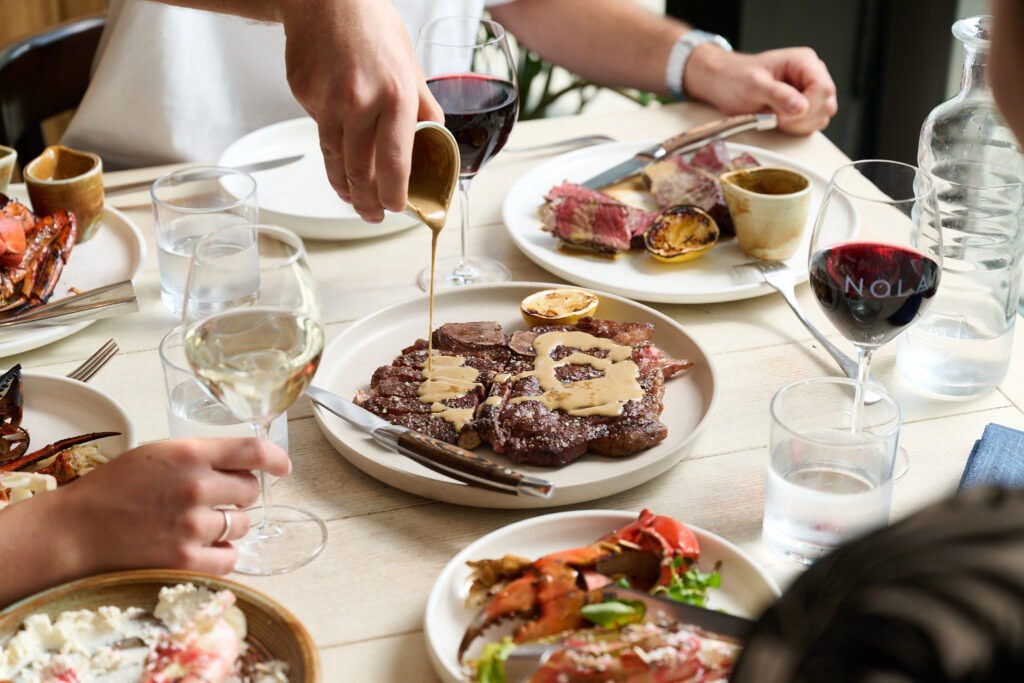 Contact
If you have an enquiry, any feedback, or would like more information on who we are and how we do what we do, please complete the fields. We'll get back to you shortly.
NOLA Smokehouse and Bar
Level 1, One International Towers Sydney
100 Barangaroo Ave, Cnr Barangaroo Ave & Shipwright Walk
Barangaroo South NSW 2000
Phone: (02) 9188 3039
E-mail: [email protected]