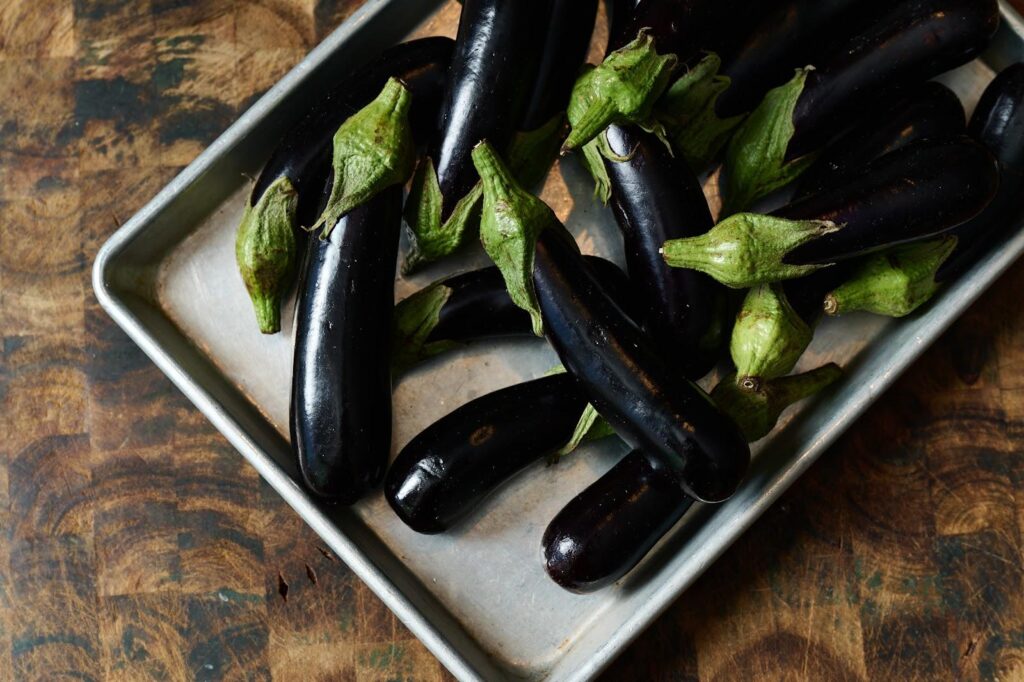 The Benefits Of Locally Sourcing Ingredients For Our Barangaroo Restaurant
Are you ready to elevate your dining experience or infuse your kitchen with a delightful twist? Well, here at our American BBQ Restaurant you'll uncover a culinary treasure trove right in our friendly neighbourhood that's waiting to tantalise your taste buds. hidden treasure trove of ingredients your kitchen craves. Imagine this: waving goodbye to the same old, and saying hello to fresher ingredients bursting with local goodness. Yep, we're talking about the game-changing magic of connecting with local producers and farmers. 
These days, more American BBQ restaurants in Sydney are ditching the old playbook of dealing with those big-shot distributors and opting for the charm of supporting the local economy and reducing their environmental impact. It's like bringing a touch of that good old neighbourhood spirit right onto your plates! It embodies a commitment to quality, sustainability, and community.
Sourcing ingredients from local vendors and farmers can bring numerous benefits to our restaurant. Some key advantages include:
Freshness & Quality
Local ingredients are often fresher than those that have been shipped in from faraway locations. The average distance that Australian grown fruits and vegetables travel before reaching their final destination in Australia is approximately 2000 to 2,500 kilometres from farm to plate according to http://aihw.gov.au/. Due to these extended travel times, purchasing bulk from regional distributors means most of the food has been preserved to survive the journey.
When we buy locally, it's often harvested at its peak ripeness and delivered quickly, ensuring higher quality, resulting in your BBQ food tasting better, keeping its nutritional value, and enhancing the presentation of our menu items.
Seasonal Variety
Working with local vendors means we take advantage of seasonal ingredients and flavours, which customers love. Adapting our menu regularly through the seasons can be a great way to retain existing customers while attracting new ones. For example, during winter from early June to late August, in Australia, restaurants usually highlight truffles on their menu. It's the time of the year when the weather conditions are perfect for the Australian black truffle. Once the harvest is ready, restaurants across Sydney usually curate a special menu dedicated to the exquisite ingredient in various ways to showcase its unique umami flavour and aroma profile.
Fostering Valuable Relationships through Supporting the Community
Building connections within our community is a crucial aspect of success for our BBQ Restaurant in Sydney. Investing into the local economy allows us to keep our money local, while creating strong relationships with local suppliers, essentially providing an opportunity for mutual benefits through cross-recommendations and assisting in supply waste.

At NOLA Smokehouse & Bar, we source our ingredients locally where possible.
Our bread is from artisan-crafted and a local favourite bakery, Brickfields. Our free-range chicken from La Ionica is known for its superior flavour and texture. NOLA's Angus Beef is sourced from Riverina, produced in Southern NSW, which is well renowned for its fertile soils, abundant water and temperature climate.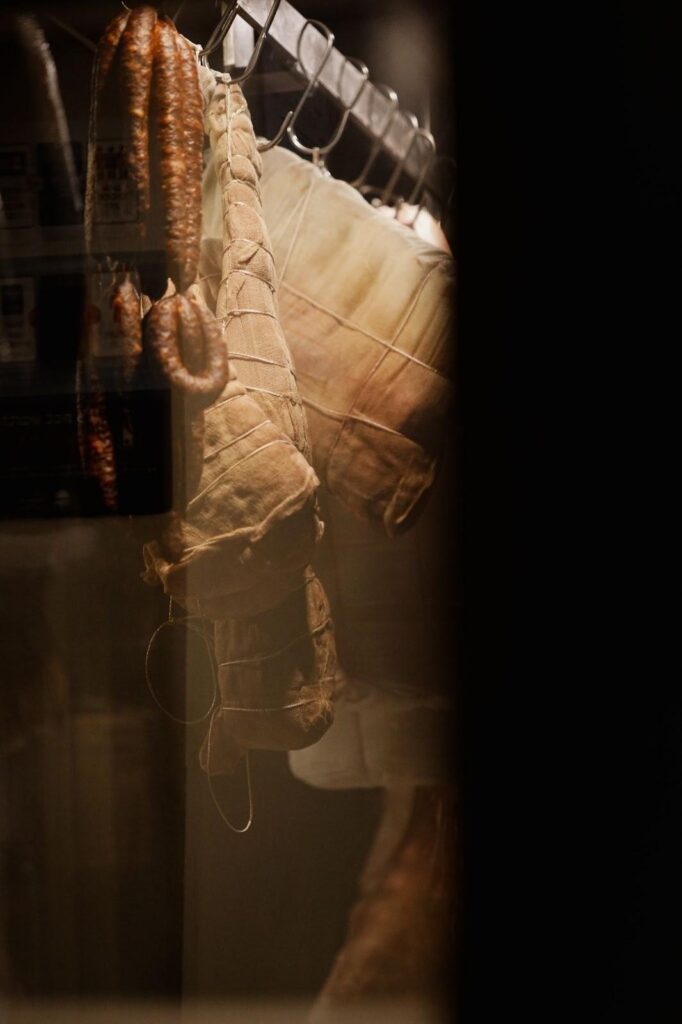 Promoting real Sustainability through reducing our Carbon Footprint
With the growing emphasis of sustainability and environmental consciousness, it is important that our BBQ restaurant in Sydney is aware of their impact on the planet. Purchasing locally can reduce the distance your produce travels, contributing to the local economy by minimising the environmental impact of our supply chain. It shows ourF customers that we care about the "bigger picture".

Portoro is one of our meat suppliers, focusing on sustainability and redefining quality.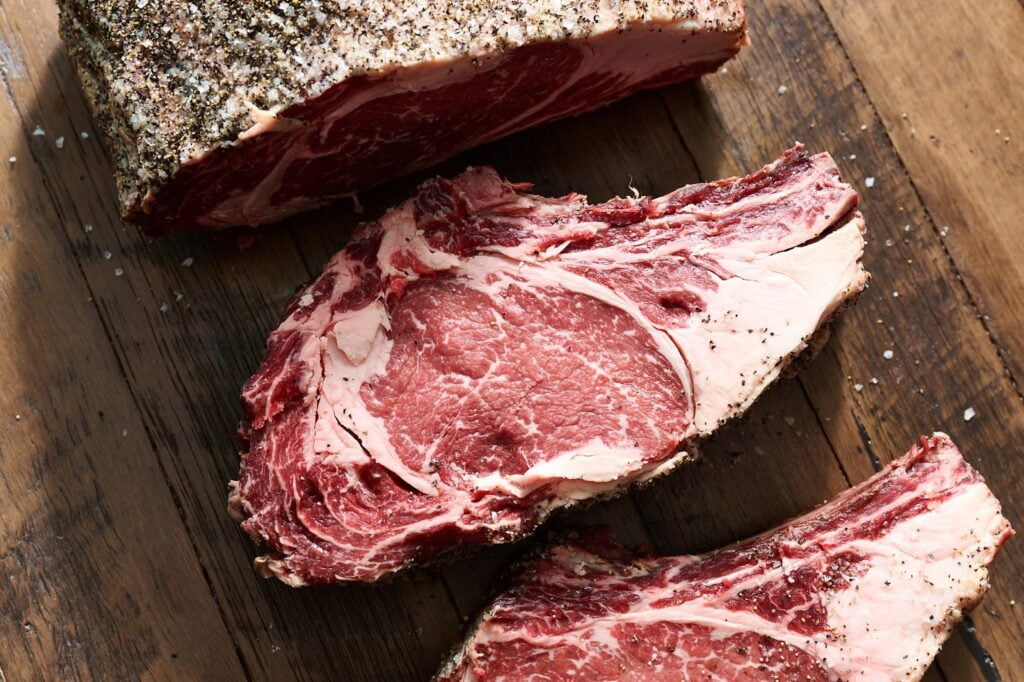 Health and Safety
Embracing locally sourced produce at NOLA Smokehouse and Bar isn't just about enhancing taste and sustainability; it's also about guaranteeing a safer and more enjoyable dining experience. By sourcing locally, we reduce the risk of contamination through improved supply chain transparency and control, this minimises the associated risks often tied to distant suppliers. With the added benefit of swift local deliveries, we ensure that our ingredients maintain peak freshness, significantly reducing the chances of spoilage and foodborne illnesses. 
Furthermore, local ingredients provide seamless traceability, fostering accountability among our trusted suppliers while effortlessly meeting food safety regulations, effectively eliminating compliance concerns. Prioritising health and safety through local sourcing not only elevates our restaurant's reputation but also secures a worry-free dining experience for our valued customers and dedicated staff. It's yet another compelling reason to wholeheartedly embrace the use of local ingredients in our culinary creations.
Unique selling point

Locally-sourced produce has become a trend in recent years. Highlighting local producers and showcasing their work aids the restaurant's brand image by sharing compelling stories with our customers and shows that we care about what we're feeding our customers.
In closing, the decision to embrace locally sourced ingredients at NOLA Smokehouse & Bar, right here in Barangaroo, is a testament to our commitment to excellence in our dining experience.
Our dedication extends beyond taste and sustainability; it transforms your visit into something truly extraordinary. By choosing local sourcing, we ensure that every dish is a masterpiece of freshness and quality, while also minimising the environmental footprint associated with long-distance supply chains. Our ever-evolving menu, rooted in seasonal variety, keeps our patrons engaged and eager to return for new culinary experiences year-round.
But it's more than just good food and cocktails; it's about developing valuable relationships within our community by supporting local suppliers, and giving back to our neighbourhood.
At NOLA Smokehouse & Bar, we proudly source our ingredients locally whenever possible, because it's not just about what's on the plate – it's about ensuring your safety and enjoyment. 
Our commitment to local sourcing isn't just a trend; it's a reflection of our values. It's about sharing the compelling stories of our local producers with you, our cherished patrons, and demonstrating our dedication to quality and community.
In the end, our choice to connect with local producers and farmers is about more than just ingredients; it's a celebration of excellence, sustainability, and the creation of unforgettable culinary moments that resonate deeply with our community.