About
Open seven days a week, NOLA Smokehouse and Bar combines the warmth and hospitality for which the South is well known with a large spirits-driven bar and a restaurant space filling the 500sqm venue.
More than half of NOLA is dedicated to a bar that champions some of the best American whiskies you can find. The 500+ collection is constantly changing with limited edition and hard-to-find single bottles being added to the list every week. So much so, we've done away with a spirits list.
Our restaurant offers a New Orleans-inspired menu just as enticing as our water views. The rich culinary history of New Orleans makes for a melting pot of cuisines including French, Spanish, Mexican, South American and North Africa to name a few. Rather than just focus on Cajun and Creole, the food menu at NOLA Smokehouse & Bar features dishes, spices and flavours from these countries.
The interior is inspired by the colour and character of New Orleans architecture and has been beautifully designed by award-winning firm, Luchetti Krelle . The venue boasts views overlooking Pyrmont's Jones Bay Wharf and takes advantage of the Western setting sun, making NOLA a perfect location for long lunches, sunset drinks and everything else after dark.

New Orleans Louisiana
New Orleans Louisiana, affectionately dubbed NOLA, is a colourful part of North America's southern states and carries a rich history. NOLA has a deeply multicultural heritage with influences that continues to evolve today, especially across food, music, art and drinking culture.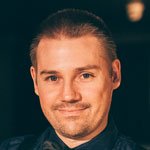 NOLA group general Manager, Pete Fischer, is a Sydney hospitality veteran and leads the business operations at NOLA. Fisher also owns New Orleans-style small bar, The Swinging Cat in King Street, Sydney. He has worked in some of Sydney's finest bars and as an operations consultant overseeing the opening of Hilton Hotel bars in Sydney, Melbourne, Adelaide and Surfers Paradise. Fischer also enjoyed a stint at the famed Harvey Nichols at the OXO Tower in London.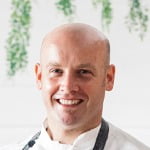 Executive Chef Richard Duff leads the kitchen team at NOLA. French-trained Duff has more than 20 years' experience, including eight years in the kitchens of renowned London restaurants including Bibendum, L'Oranger and The Pheasant. Duff has also spent time in well-known Melbourne venues working under the command of Andrew McConnell at Mrs. Jones and Ben Shewry at the iconic Attica. In Sydney, Duff has been involved in the opening of a range of venues including The Lincoln, The Kirketon Dining Room and Grasshopper.