15 Fab Things To Do In Sydney This August
Guys we're officially in the second half of the year. Where did the time go? TBH, we don't even know but hey, it's August and we have a crackin' line-up of events.
This month calls for French impressionism, truffle menus, a winter party, a friggin' amazing food safari around the Opera House and a bunch of wine schools because, well, wine not, ya know?
Here are 15 fab things to do in Sydney this August.
JOHN RUSSELL: AUSTRALIA'S FRENCH IMPRESSIONIST
You know Picasso and Van Gogh but do you know John Russell? Australian artist John Russell was part of the French avant-garde movement. The Art Gallery of NSW is bringing together 120 paintings, drawings and watercolours for the biggest exhibit of Russell's work in 40 years. The exhibit will feature works that haven't been shown for a decade and some never seen before. This collection of gorgeous impressionist works is not to be missed.
When: Saturday 21 July to Sunday 11 November 2018
Where: Art Gallery of New South Wales
Cost: Varies
117 DINING TRUFFLE MENU
ICYMI it's truffle season guys and 117 Dining is here to satisfy all our truffle needs. Senior sous chef Luke Fernley has created a delish five-course menu, with truffle grated, shaved or infused in each dish. Think piccolo farm pastured quail with shaved black truffle. Need more? Each course is perfectly paired with regional wines. You're welcome.
When: Fridays and Saturdays, 5.30-10pm
Where: 117 dining, InterContinental Sydney
Cost: $139 per person. Additional $49 per person for wine pairings.
LONG LUNCHES AT HARTSYARD
Two words. Long Lunches. If you're just like us and long lunches are your jam then listen up. Every Saturday of this month, Hartsyard is hosting a bunch of long lunches. Think warmed oysters and roast beef. The best bit? The good people at Hartsyard have teamed up with Sparrow and Vine to bring delicious glasses of Pinot Grigio and Nero D'Avola. So bust out your leisurewear and settle in for a mighty warming feast. Book here.
When: Every Saturday, 12-3:30pm
Where: Hartsyard, Newtown
Cost: $55 per person 
TAITTINGER & CHARCUTERIE AT NOLA
Thursdays have just gotten a whole lot better thanks to NOLA. Grab your work wife and drink away your workday blues with a bottle of Champagne Taittinger Cuvée Prestige. Plus you'll get a complimentary charcuterie plate, loaded with coppa, prosciutto, sopressa and bresaola. It all sounds delish.
When: Every Thursday from 12pm
Where: NOLA, Barangaroo, Sydney
Cost:$100 per person
PHOTOGRAPHY AND WINE WORKSHOP
Up your Insta-game with this workshop. Food and lifestyle photographer Kitti Smallbone and Aussie wine expert Jon Osbeiston are here to take you through a hands-on photography and wine workshop. Learn the tricks of the trade with Kitti on a walking tour of Barangaroo, then test your skills at Bel & Brio as Jon tells you all you need to know about wine. Read: it's a full wine tasting. Sold yet? Tickets are limited—book your ticket here.
When: Saturday, August 4, 2-4.30pm
Where: Bel & Brio, Barangaroo
Cost: $40 + booking fee, includes photography workshop, wine workshop and tasting experience. 
WINTER PARTY AT MANLY WHARF HOTEL
For one night and one night only, Manly Wharf Hotel is transforming into a winter wonderland. Be transported to the snowy (by snow machine obvs) and sip on warm, spiced-rum cocktails. Don your daggiest Christmas sweater or borrow that one from your dad (you know the one), cause there are prizes for the best (read: worst) dressed. For more deets head here.
When: Saturday 4 August, 6pm
Where: Manly Wharf Hotel, Manly
Cost: Free
HOTEL SORRENTO BY HANNIE RAYSON
The award-winning play Hotel Sorrento by Hannie Rayson is coming back to Sydney. Hotel Sorrento tells the story of three sisters reuniting after 10 years trying to navigate the constraints of family life. Led by critically- acclaimed director Denny Lawrence, this rendition of the play boasts a bangin' cast including Ruth Caro (Home & Away), Joanne Booth (House Husbands), Kim Denman (All My Love) and Dennis Coard (Miss Fisher's Murders & San Andreas). For more deets and to book here.
When: Tuesday 31 July to Saturday 4 August
Where: Riverside Theatres, Parramatta
Cost:Adult $54, Concession: $49
TASTE OF THE OPERA HOUSE
Eat and drink your way through the Opera House's restaurants and bars. The tour begins with a cocktail making lesson at Opera Bar with seafood and charcuterie from Raw Bar and Meat & Cheese room. You'll then make your way to Opera Kitchen for a sushi making masterclass, followed by a leisurely lunch at Portside Sydney donned with all the rose and red wine. The tour finishes with executive chef, Peter Gilmore's signature crème caramel vs mille-feuille dessert at Bennelong and for the love of life, you need this dessert in your belly, STAT. There is limited availability for this grand feast so get in quick and book here.
When: Sunday 5 August, 10:45am to 2:30pm
Where: Sydney Opera House
Cost: $295 per person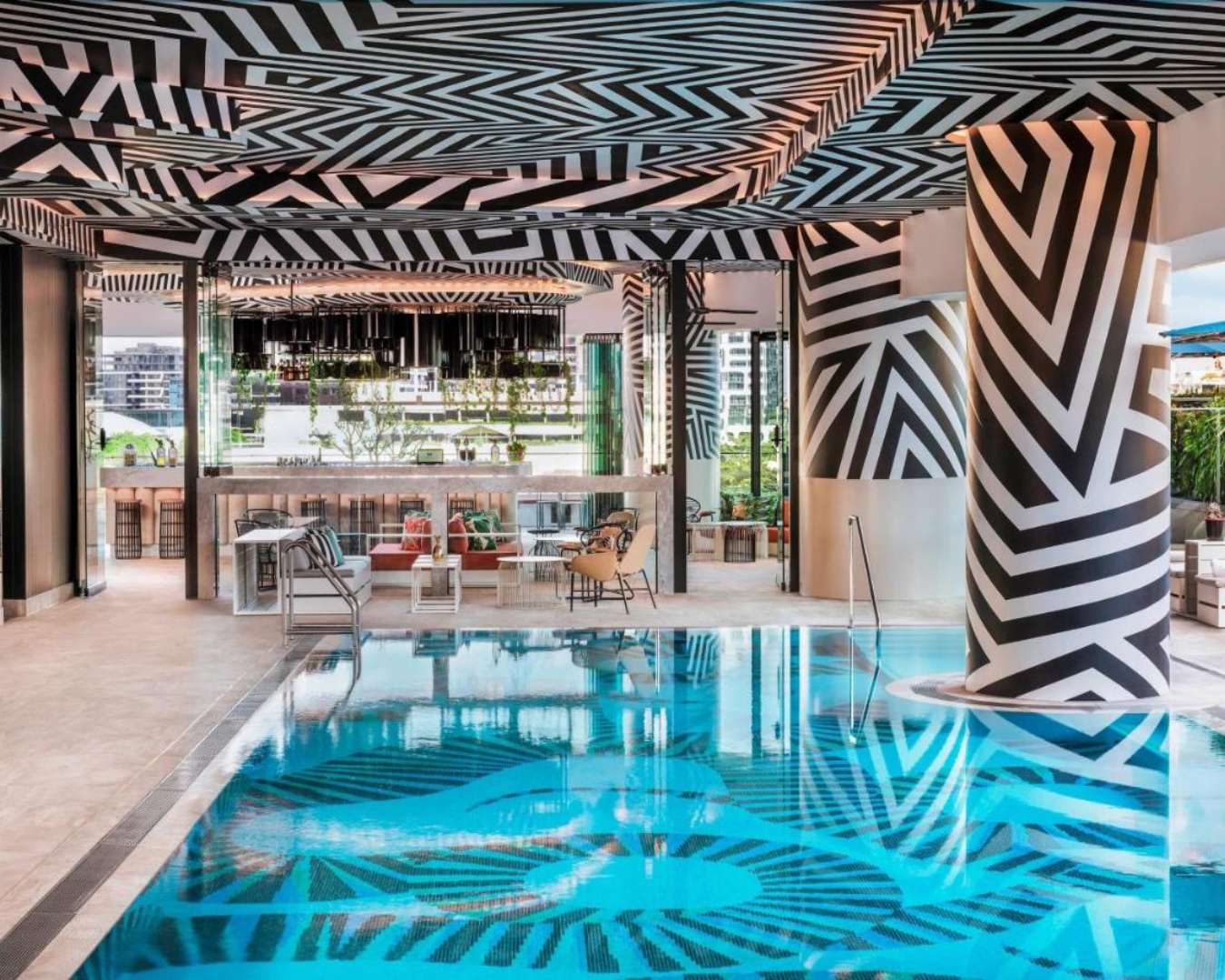 HOST A MISSION AUSTRALIA SLEEPOUT THIS HOMELESSNESS WEEK
This year marks 30 years since the first Mission Australia sleepout. To mark this milestone Mission Australia wants you, yes you, to host your own sleepout, during Homelessness week. Mission Australia aims to raise awareness for the issue (More than 116 000 people are homeless on any given night in Australia)and encourage people to take action. Fitting with the theme 'ending homelessness together', your sleepout can be under the stars, in your school or on your living room floor. So get your gang together, register your team and raise some money to help end homelessness. For more deets and to register your sleepout head here.
When: Monday 6 August to Sunday 12 August
Where: Various locations
MUDGEE FOOD AND WINE FESTIVAL AT BALMORAL BEACH
Food and wine on the beach. Sounds like a plan. Serving up authentic tastes from Mudgee this food and wine festival spans the entire beach foreshore. Festival-goers can sample fresh produce, sip on blends by Robert Oatley Vineyards and Slowfox Wines and mellow out to the tunes of the live acts. Kids and kidults alike can delight in the petting zoo full of barnyard friends. Best bit? Mudgee Region tourism has a special weekend getaway prize for one lucky punter. Jump here for more info.
When: Sunday 12 August, 11am – 5pm
Where: Balmoral Beach
Cost: Free
CRAYFISH EXTRAVAGANZA AT THREE BLUE DUCKS
Big things are happening in the East, Sydney. The legendary chefs at Three Blue Ducks are hosting a crayfish feast after spending five days foraging and meeting local producers at Flinders Island. In other words, expect a feed fresher than anything you've had before. There's 5-courses to dive into which include dishes of smoked oysters and poached cuttlefish. Grab your spot here.
When: Thursday 16 August
Where: Three Blue Ducks, Bronte
Cost: $140 per person
NOMAD WINE SCHOOL
School is in session. Wine school that is. The NOMAD wine school features monthly masterclasses dedicated to all things wine. Hosted by NOMAD director of Wine, Simon Howland, the masterclass will cover everything from basics to the characteristics of Aussie wine. The five-and-a-half hour course will have you tasting 10-12 wines and will include lunch, cheese and charcuterie. Book your spot here.
When: Saturday August 18, 10:00am – 3:30pm
Where: China Heights Art Gallery (above NOMAD)
Cost: $250 per person
THE SPIRIT OF ROKU
Japanese Gin is here. A month after launching ROKU Gin in Australia, Beam Suntory is hosting an immersive tasting experience. Meaning 'six' in Japanese, the ROKU tasting experience will navigate punters through a series of sensory experiences based on the six traditional Japanese botanicals incorporated into the gin.  The event will include ROKU's signature gin and tonic. Book here.
When: Saturday 25 August, from 12:45pm
Where: Lower Town Hall Sydney
Cost: $49.60
ITALIAN WINE + FOOD FESTIVAL
Italian wine and food festival. Need we say more? This festival brings the best of Italian food and bevvies to Sydney. Taste food from top Italian chefs, sample regional wines in the dedicated wine zone, attend a wine masterclass or cooking demonstration and enjoy allll the live music. Book here, you know you wanna.
When: Sunday 26 August, 10.00am-6.30pm
Where: Australian Technology Park – Bays 10-14
Cost: Varies 
RED BULL MUSIC PRESENTS: LONNIE LISTON SMITH AND MANU CROOKS
Red Bull Music is taking over Overseas Passenger Terminal's Cargo Hall for two nights. After working with the artists such as Miles Davis and Jay-Z, music mogul Lonnie Liston Smith is performing in his first-ever Australian show. Bringing a night of funky modern jazz Lonnie will perform tracks from his impressive 40 year long career. This is one show you won't want to miss. The second night of Red Bull Music will see the return of Australian rapper Manu Crooks. Grab ya Lonnie tickets here and ya Manu tix here.
When: Thursday 23 August to Friday 24 August, Doors open at 7:00pm
Where: Overseas Passenger Terminal
Cost: Lonnie $49.00 per person, Manu $35.00 per person
Heads up, this Sydney Island is throwing a boozy paradise party.
Image credit: Supplied
Read the full article on theurbanlist.com