This Sydney venue is offering rye and chocolate pairing sessions all July and we're already on our way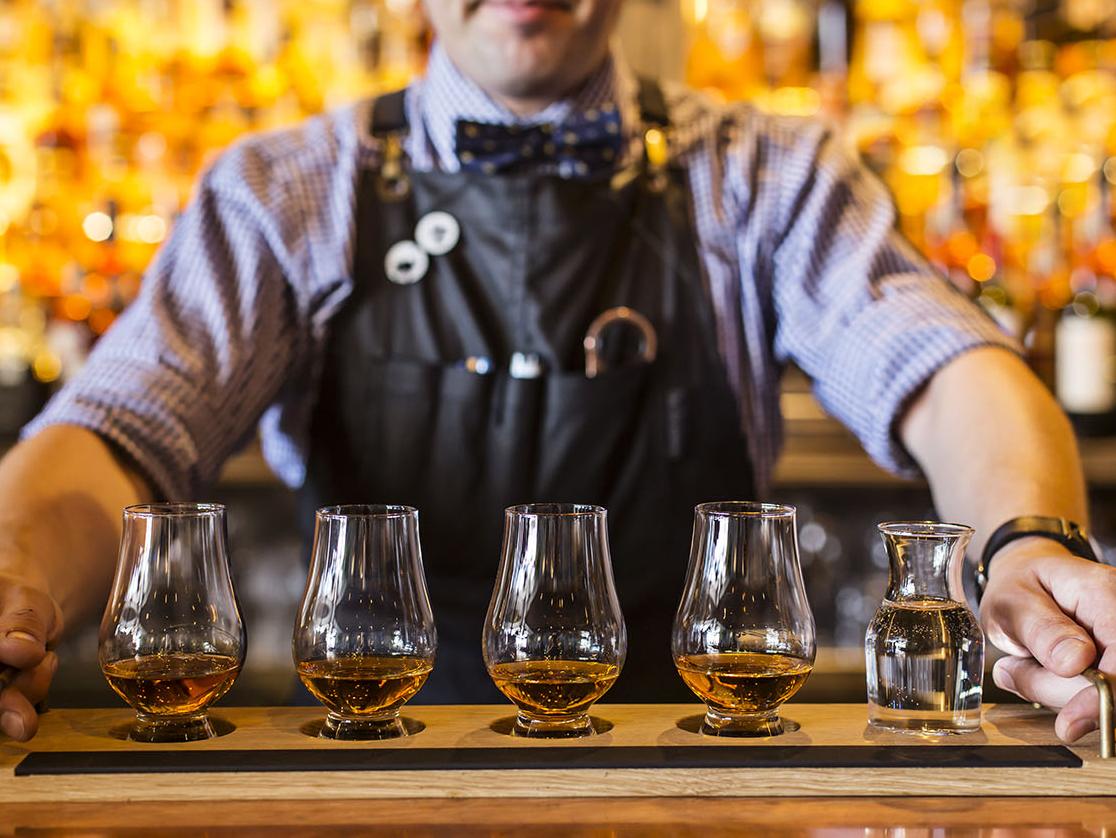 Your whiskey-loving mates are going to love this one!
Sydney restaurant and bar NOLA is going right back to its American roots this July with a month-long celebration of whiskey.
Dubbed 'Rye July', the month of booze-focused events offers a mix of special tasting sessions, food and drink specials and even a handful of masterclasses for those who really dig their rye.
The full list of treats coming to the Barangaroo bar includes:
Rye & Chocolate pairing (available all July), $85
NOLA has teamed up with Barangaroo neighbour Oh Boo Chocolates to create a paired whiskey and chocolate flight. Four rye whiskeys have been carefully teamed with a selection of sweet, salty and spicy chocolates to create a match made in heaven. No bookings required, just request at the bar.
Rye & Charcuterie platter (available all July), $120
Nab a bar seat at the windows overlooking Jones Bay Wharf and indulge in a generous charcuterie board that's been matched with four excellent rye whiskeys. No bookings required, just request at the bar.
The Rye Flight (available all July), $65
NOLA's rye flight is all about tasting the various distinctive flavours that different rye content and age brings out. The four rye whiskeys included in this flight are: Pikesville Rye, Koval Rye, Whistlepig 10yo Rye and Willet Straight Rye. No bookings required, just request at the bar.
Rye Masterclass (Saturday 14 July) $169pp
The rye Masterclass will take you through the history and production of this spirit, as well as a tasting of five premium ryes – Sazerac 6yo, Sazerac 18yo, Thomas H. Handy, Rittenhouse and E.H. Taylor.
The experience includes a rye cocktail on arrival plus cheese and charcuterie. Bookings are essential so make sure you head online and make a reservation.
If none of that is really to your liking, you can always pop into the bar to try the specially-created Red Hook cocktail made with Wild Turkey Rye with Punt e Mas and Maraschino for $19.
Happy boozing, people!
Images: Supplied
Written By
Stephanie Nuzzo