Thanksgiving Banquet Feast:
Thursday 23 November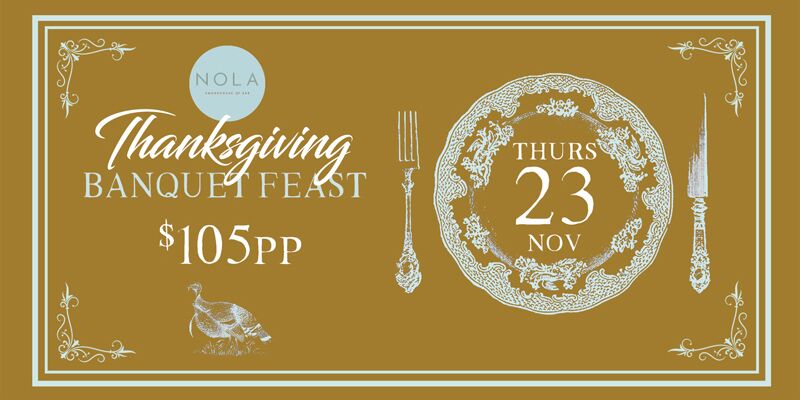 We are celebrating our American heritage with a Thanksgiving banquet feast on Thursday 23 November.
Lunch & Dinner | Thanksgiving Banquet Feast | $105PP
Available for lunch and dinner for groups of six or more at $105pp, the three course shared menu features 15 dishes and includes traditional Thanksgiving favourites intertwined with some signature NOLA additions.
Plus, we'll also have a special Thanksgiving cocktail available in the bar and restaurant – the Chocolate Maple Sour made with Buffalo Trace, Maple Whiskey and chocolate.

Slow Artistry Long Lunch:
Saturday 2 December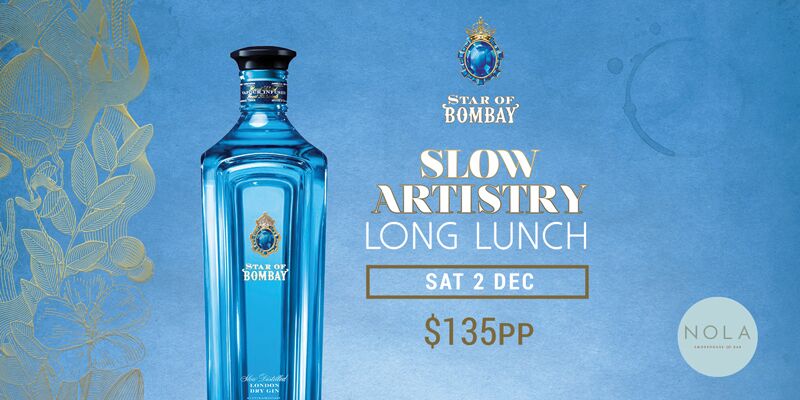 Both masters of the slow approach to food and drink, Star of Bombay and NOLA Smokehouse and Bar have teamed up to celebrate their mutual respect of slow artistry craftsmanship for a long lunch.
1pm – 4pm | Slow Artistry Long Lunch | $135PP
Enjoy sparkling water views over Jones Bay Wharf as you indulge in a four course menu matched with four bespoke Star of Bombay gin cocktails, plus a drink on arrival. The shared appreciation for the slow approach method is reflected in Star of Bombay's small batch, slow distillation process as well as NOLA's menu for the lunch, which incorporates smoking, brining, pickling, slow cooking, ageing and fermentation.
The exceptionally smooth yet intense flavour of Star of Bombay gin is the perfect foundation for summer cocktails and once paired with the New Orleans/Louisiana inspired menu, makes for an epic weekend long lunch.

New Year's Eve:
Sunday 31 December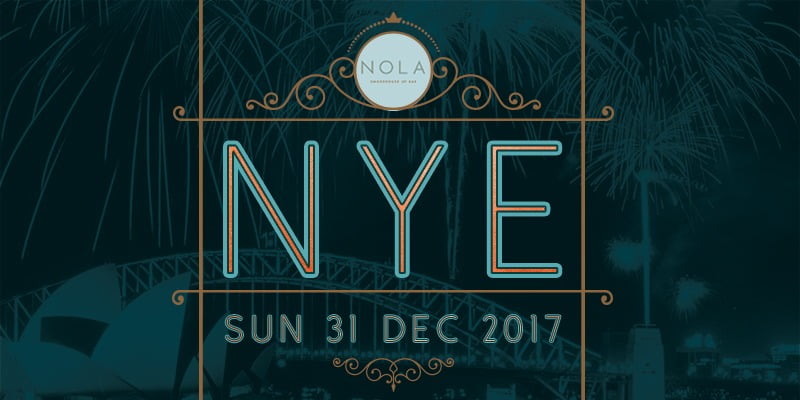 With glittering views over Jones Bay Wharf, a feast menu of multiple courses, a glass of Champagne Taittinger on arrival plus live music, New Year's Eve at NOLA is not to be missed.
Dinner from 5.30pm | Feast Menu | $165PP