Looking over the west end of Sydney harbour…
NOLA SMOKEHOUSE AND BAR proudly sits on level one of Tower One, Barangaroo South; Australia's latest and most innovative business district. NOLA takes a contemporary approach to vintage flavours from Cajun and Creole cuisine and, Southern BBQ. We pair this with warm Southern hospitality, New Orleans culture and, fine spirits and wines from the old & new world.
"Struttin' With Some Barbecue" by Louis Armstrong And His Hot Five (1927)

About
Open seven days a week, NOLA Smokehouse and Bar is a cocktail bar with an American whiskey focus and a variety of relaxed and refined dining options. From a bar menu, private dining through to shared menus for individuals to large groups. The restaurant has two large smokers and a live-fuel pit to create authentic Louisiana -style meat and seafood dishes.

The interior is inspired by the colour and character of New Orleans architecture and has been beautifully designed by award winning firm, Luchetti Krelle . The venue boasts views overlooking Pyrmont's Jones Bay Wharf and takes advantage of the Western setting sun, making NOLA a perfect location for long lunches, sunset drinks and everything else after dark. 

New Orleans Louisiana
New Orleans Louisiana, affectionately dubbed NOLA, is a colourful part of North America's southern states and carries a rich history. NOLA has a deeply multicultural heritage with influences that continues to evolve today, especially across food, music, art and drinking culture.

Opening Hours
Monday – Wednesday 4.00pm – 1.00am
Thursday – Friday 11.45am – 1.00am
Saturday – 4.00pm – 1.00am
Sunday – 11.45am – 10.00pm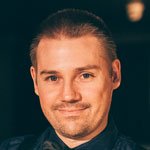 NOLA group general Manager, Pete Fischer, is a Sydney hospitality veteran and will lead the business operations at NOLA. Fisher also currently owns New Orleans-style small bar, The Swinging Cat in King Street, Sydney. He has worked in some of Sydney's finest bars and as an operations consultant overseeing the opening of Hilton Hotel bars in Sydney, Melbourne, Adelaide and Surfers Paradise. Fischer also enjoyed a stint at the famed Harvey Nichols at the OXO Tower in London.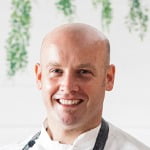 Executive Chef Richard Duff will lead the kitchen team at NOLA. French-trained Duff has more than 20 years experience, including eight years in the kitchens of renowned London restaurants including Bibendum, L'Oranger and The Pheasant. Duff has also spent time in well-known Melbourne venues working under the command of Andrew McConnell at Mrs. Jones and Ben Shewry at the iconic Attica. In Sydney, Duff has been involved in the opening of a range of venues including The Lincoln, The Kirketon Dining Room and Grasshopper.

Instagram

Location
T1.13 100 Barangaroo Ave,
Barangaroo South NSW 2000
Phone: 02 9188 3039

Contact
If you have an enquiry, any feedback or would like more information on what we are and how we do what we do, please complete the fields below. We'll get back to you shortly.
NOLA Smokehouse & Bar
T1.13 100 Barangaroo Ave,
Barangaroo South, Sydney NSW Australia 2000
Phone: (02) 9188 3039